I made a series of prototypes in fall 2021 as my weekly practice. These prototypes are about

the life of a salaryman

( white-collar officer). I want to use different game genres and mechanisms to reveal the daily life of ordinary people as my special diary. All of them were

done solely under 10 hours in Unity

.
Genre: 3D Walking Simulator

About: You, as an HR officer should send out the fire mail to other employee during the financial crisis. But you find yourself never truly know those people until they should leave.
Girl with a Pearl Earring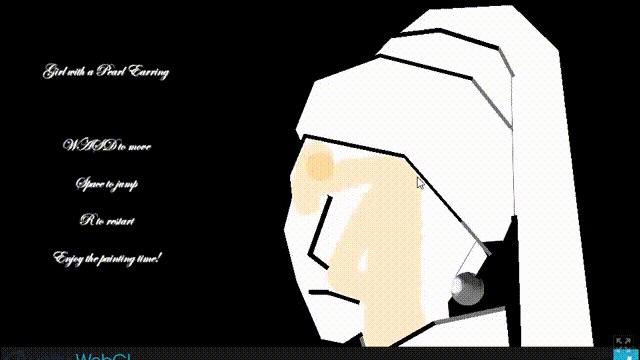 Genre: 2D Platformer

About: You bought a coloring book about world famous portrait and you decide to fill it. But it seems that you cannot control your paint brush very well.
Genre: Music Game

About: After one day busy work, you stand on the beach in the evening and watch a firework show. Follow the music rhymn and click on the firework seed to blow it up.
Genre: Avatar Simulator

About: As a character designer, you always wish to make popular character. Now you have a chance to show your own design and as same time voting for characters that you like.
Genre: Bullet Hell

About: You have a bargain with your girlfriend and she ran away. You need to chase her through crowded people and find her back.
Genre: Working Simulator

About: You love listening to some background music when you work. But sometimes your friend would find you through chat App. If you don't reply to them they would keep texting to you again and again.